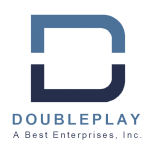 WSF Certified
Squash Court Systems
Complete Squash Court Systems
DOUBPLAY glass walls have been accredited by the World Squash Federation for more than two decades. In 2014 we received provisional accreditation for our all new state-of-the-art all glass court which uses our Doubleview II vision enhancement technology. All major components of our total squash court systems are accredited by the World Squash Federation. We manufacture some elements ourselves, but where other manufactures have greater expertise, we have sought out the best partners in their individual fields.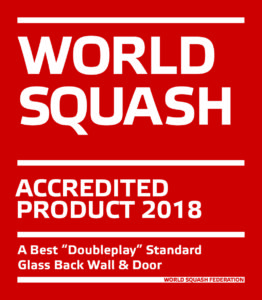 Structural Glass Walls
DOUBLEPLAY structural walls are strong, safe and aesthetically pleasing. Our superior choice of materials, patented engineered designs and high gloss finish makes DOUBLEPLAY wall the premier choice for squash courts.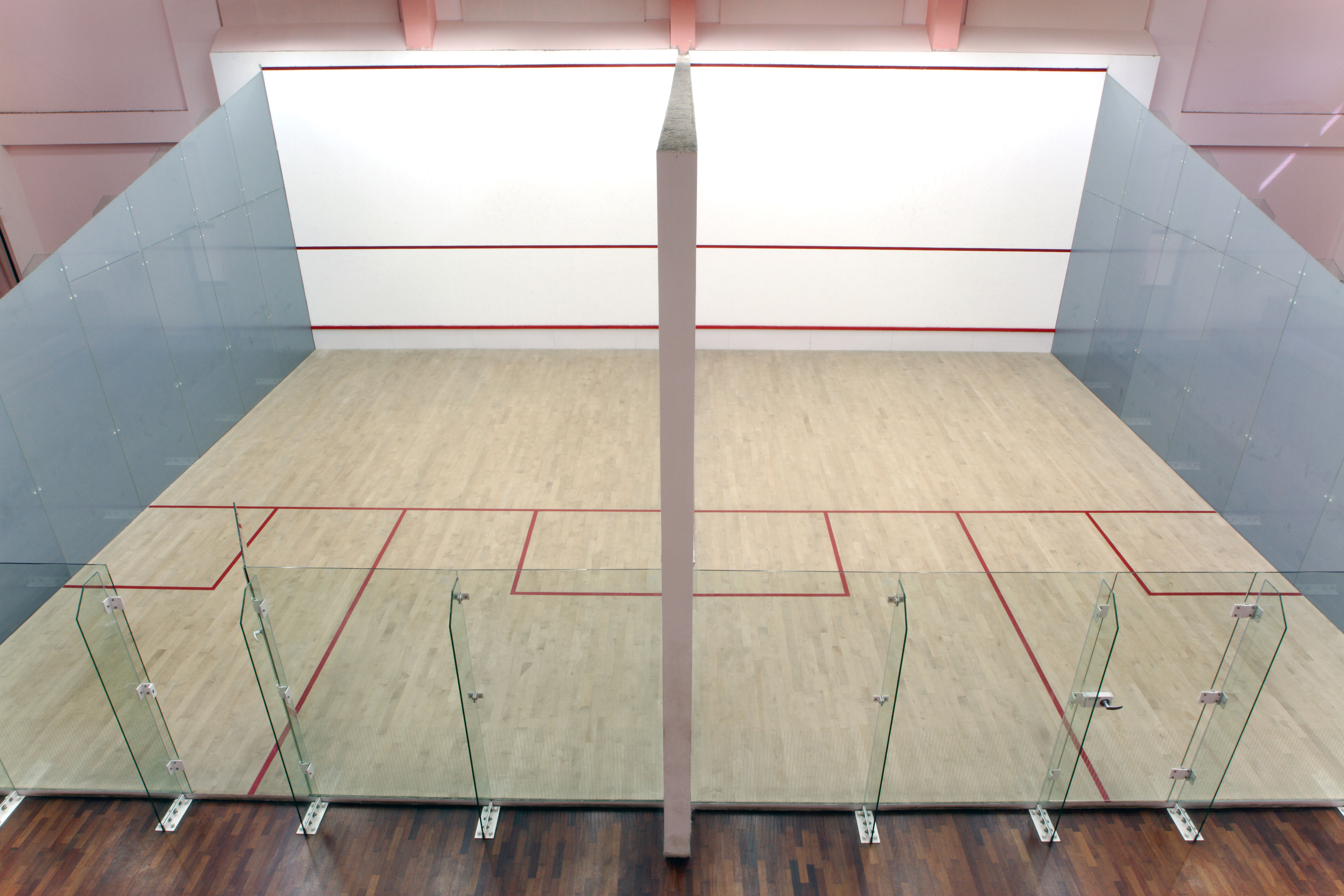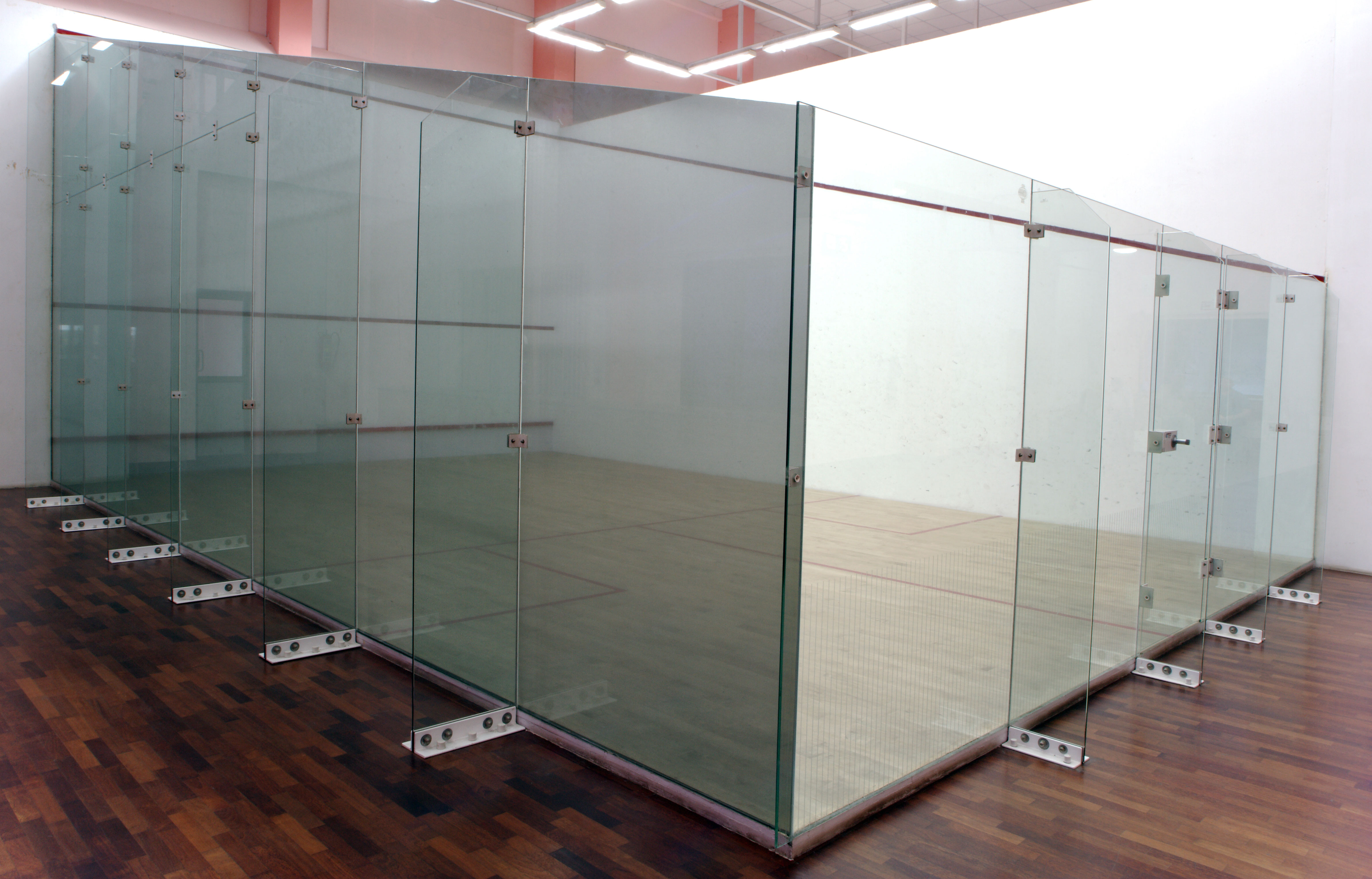 Vision Enhancement
Our vision enhancement technology provides superior viewing into the court while enhancing the contrast between the ball and the glass wall for the players. This is accomplished by printing ceramic frit dots onto the glass, superimposing white over black. The black dots face the gallery and does not reflect light, while the white reflects light into the court.

Plaster Walls
A Best Enterprises has partnered with Harrison Industries, manufacturer of the WSF accredited COMBATWALL plaster a non-skid, non-glare playing surface for squash courts made from a combination of quality materials resulting in a durable, long-life surface with superior rebound characteristics. Plaster walls are considered the "traditional" playing surface for squash with thousands of courts constructed using this methodology over the past 25 years.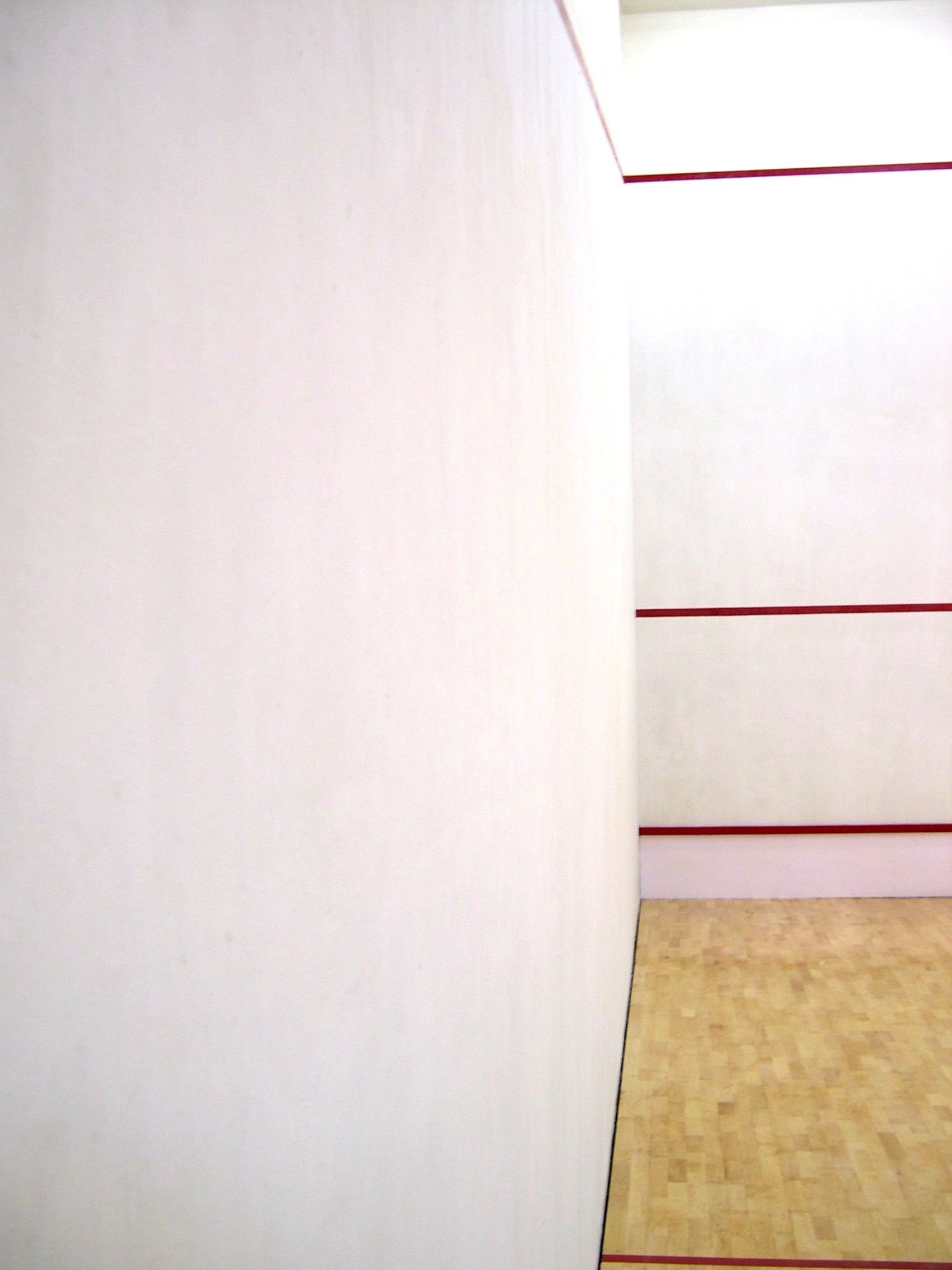 Combatwall Plaster Coat is fashioned in two layers, consisting of a Foundation Coat and a self-finishing Surface Texture Topcoat. The system can either be used in initial construction or can be used with confidence to repair all traditionally built squash courts.

The Combatwall Plaster Coat Foundation Coat consists of sub-angular rounded silica sand, Portland cement, reinforced fibers and special hardeners. The Surface Texture Topcoat is a self-finishing off-white surface requiring no paint. It is comprised of chopped alkali resistant strand polymer fibers, white Portland cement and hardeners. The total thickness of the system is 12-15mm thick. On request, the Surface Texture Topcoat can also be manufactured in various pastel colors.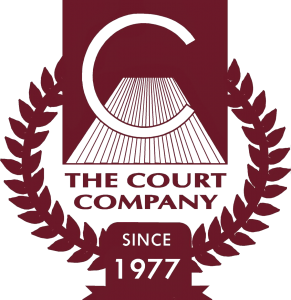 Panel Walls - Two Available Options
The Court Company manufactures 4'0″ x 8'0″ tongue and groove panels that are built around a .050″ thick laminate on both sides of the particle board core – this is the thickest laminate available for court use. The sandwich-type construction gives the panel the structural stability needed for play and is stronger and more durable than other systems. The playing surface of the panel is a white velvet finish used essentially for aesthetics and proper ball reaction. The panels are machined to our exact specifications with tolerances of ±1/32″.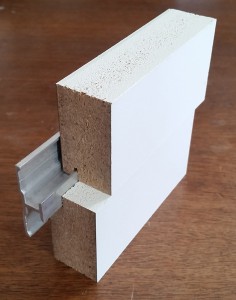 The Fiberesin panel is the first prefinished playing surface ever designed and engineered specifically for squash courts. The Fiberesin panels are solid, rock-hard sheets of material that meet the rigid specifications and requirements demanded for fast action sports courts. Fiberesin panels are constructed of high density particleboard and fiberboard cores combined with multiple layers of resin-impregnated sheets of varying thickness and density. When hot pressed, the resins flow together to form a solid surface which is fused to the board, creating a single solid mass from face to face and edge to edge. This construction has no glue line and thus will never delaminate. This combination of materials and the thermal fusing process produces a very dense and rigid composite panel, designed to meet the exacting standards of a playing surface.


Lighting
The World Squash Federation publishes exacting standards for squash court lighting. The suggested minimum lighting level is 500 LUX with no more than 15% deviation at any location. The is surprisingly difficult achieve. Harrision Industries is our WSF accredited lighting supplier.

Resilient Maple Floors
We have 2 flooring partners, Aacer Sports Flooring and Prestige Enterprises International. Both company's offer WSF certified engineered flooring systems.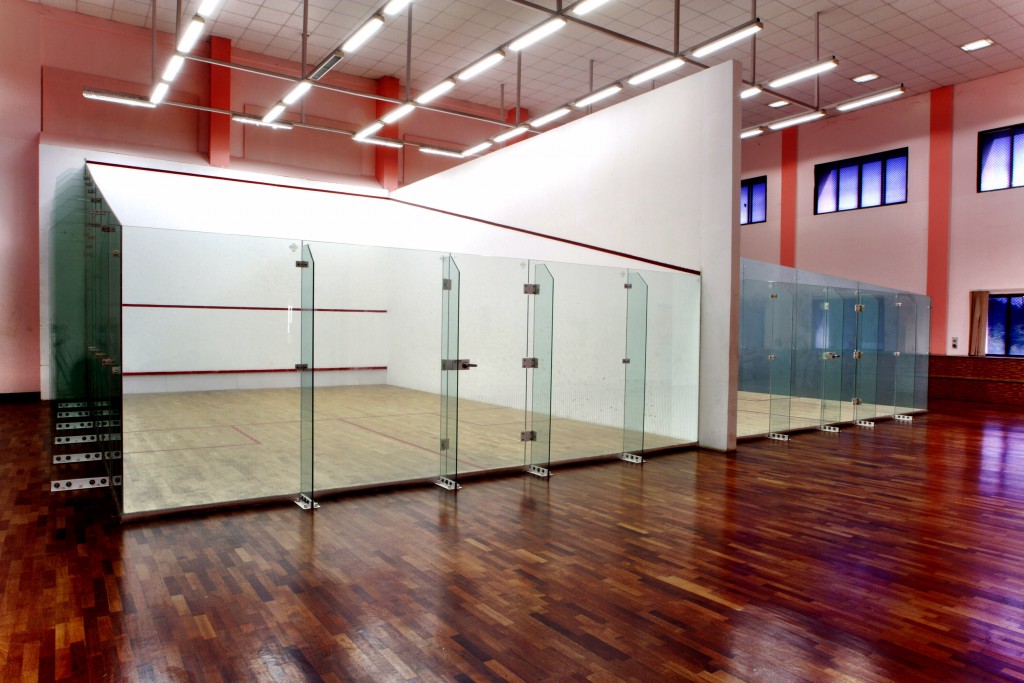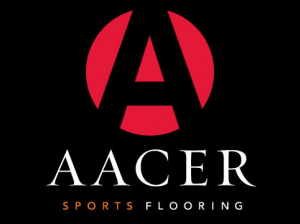 The Aacer Cush I is one of the most widely utilized athletic floors because of its resilience, low cost and ease of installation. AacerCush I is ideal for squash & racquetball courts. This system incorporates Precision milled Aacer Maple Solid Hardwood, 2" x 3" (38mm x 64mm) Treated Sleeper & 3/4" (19mm) Tri-Power Pads or 3/8" (10mm) AacerCush Pads.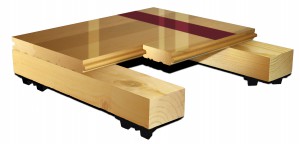 The Prestige Bi-Power Sleeper system uses Prestige's 19mm "4-cone" Bi-Power pads for maximum shock absorbency and high performance play. This system is a free-floating resilient sports floor system designed specifically for squash. The structural sub-floor treated sleepers provide the necessary support and space allowing for suitable air circulation and ventilation for added dimensional stability and long-term durability.
Tell-Tales
The A Best Enterprises tell-tale comes in 3 equal length pieces. It is fashioned from 20 ga cold-roll steel and is powder-coated brilliant white. This is the same white used in our glass wall hardware so all of the court components match perfectly. The top red out-of-bounds play line is also powder-coated, making the surface extremely durable and maintenance free. The standard tell tale is 19" (480mm), but an adjustable design is available where a 17" (430mm) height is required.